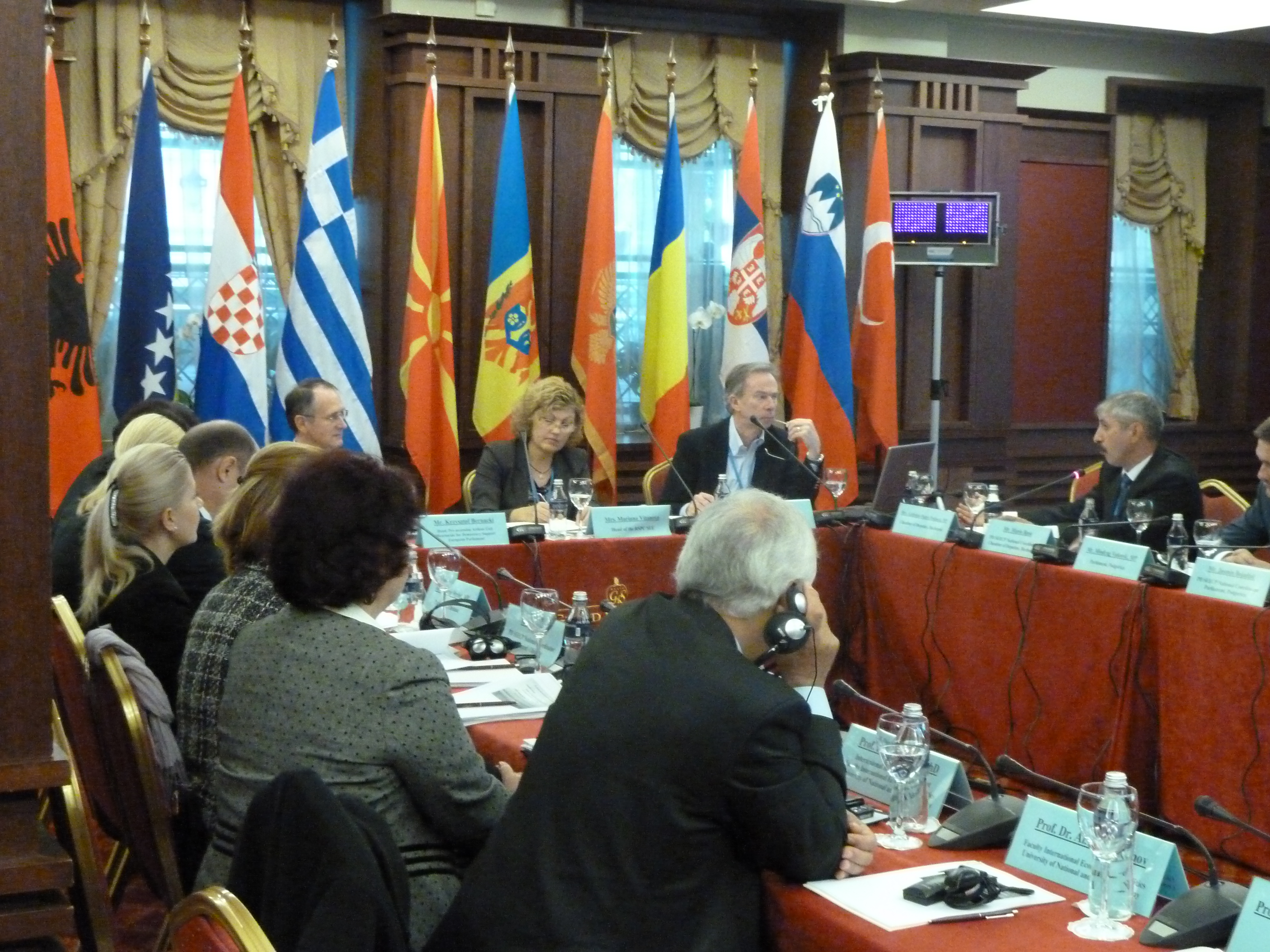 The necessity of enhancing civil awareness and participation in stepping up the cooperation among SEE countries along with strengthening the interpersonal contacts, especially among the young people in the region as a bridge between various nations and cultures, underlies the idea for conducting a regional youth essay writing competition.
The initiative is launched by the Bulgarian Parliament holding the rotational Chairmanship-in-office of the South-East European Cooperation Process Parliamentary Assembly (SEECP PA). The Bulgarian Presidency of SEECP will go under the motto 'SEECP – 20 Years Key to Regional Cooperation'.
Regional Youth Essay Writing Competition is one of the events that will mark the 20th Anniversary of the SEECP which was established in 1996 in Sofia at a meeting of foreign ministers from the region. The winners will be awarded at a special ceremony during the Annual Session of SEECP PA in June 2016.
The essay competition is open for participation to young people from all countries, participating in South-East European Cooperation Process - Albania, Slovenia, Bosnia and Herzegovina, Bulgaria, Greece, Croatia, the Former Yugoslav Republic of Macedonia, Moldova, Romania, Serbia, Montenegro, Turkey and Kosovo*.
Eligible to participate in the contest are young people aged up to 29 years. All the participants shall register at the competition website and up-load their essays not later then 31 March 2016. (see Terms and Conditions of the Competition)
Under the overarching theme of the contest – 'Young People from South-Eastern Europe for the Prosperity of the Region" the participants could share their views and opinions on the following aspects:
Regional cooperation and good neighborly relations - key to political, economic and social development of SEE
The economic prosperity of SEE region – a guarantee for personal success and development of young people
The European Union's accession process – benefits and opportunities for the youth
Active citizenship and freedom of expression – the choice of young people from South-East Europe
The common history and traditions in the region - opportunity for future partnerships and interpersonal contacts among young people
All essays should be written in English and should contain no more then 1200 words /approx. 3 pages/.
An International Jury composed of representatives of SEE countries will evaluate the essays online and will publish the results of the voting on the competition website in May 2016.
*This designation is without prejudice to positions on status, and is in line with UNSCR 1244 and the ICJ Opinion on the Kosovo declaration of independence.